Monday, June 25, 2007
Morganator woke me up this morning to tell me (very excitedly) that there was a deer in the backyard. We'd seen deer a few weeks ago but I'd not seen them since. I managed to slap on some clothes and follow him downstairs though I'd guessed the deer would be gone by then.

Nope - bedded down in the long grass near one of the toddle play pieces is a young buck with velvet antlers. He's watching us and I'm watching him out the sliding door. I stepped away for a moment to get my camera and when I got back, he was standing. Very unconcerned deer. I cracked the door open, prevented Mama Raccoon from coming in and managed to get a picture of him.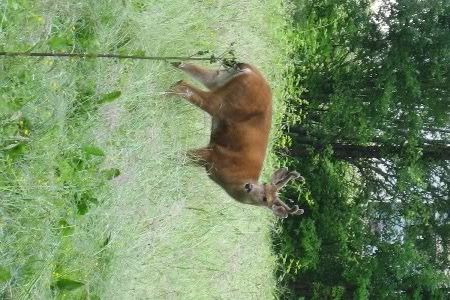 Then another picture as he was stretching and scratching.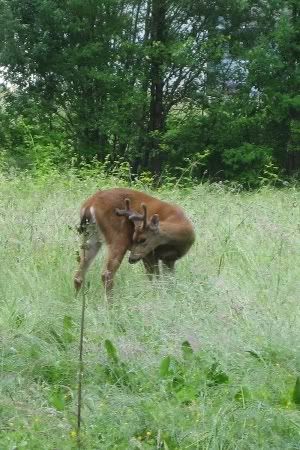 Then it was time to take Morganator to daycare. I figured the commotion would send the deer off somewhere.
This afternoon I took a peek out the door to find that now we had not one but THREE deer visiting. I picked up the camera again and took some more pictures.
Here's a pair that are grazing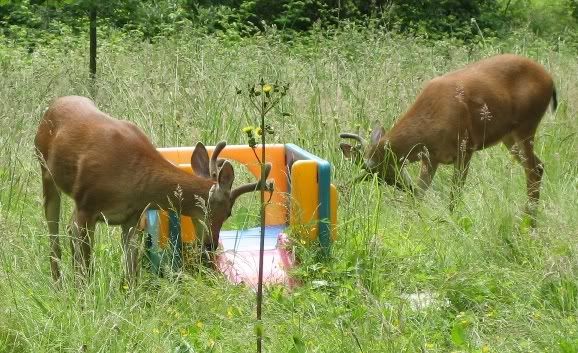 Here's the BIG deer lounging in the grass off to the side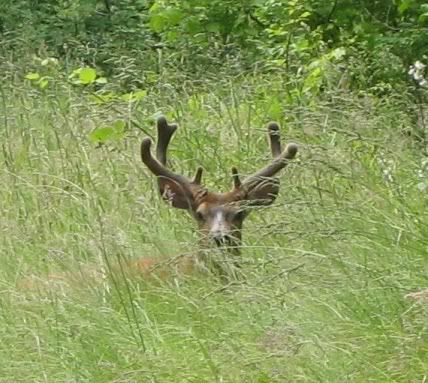 One of the young ones seeks reassurance after I came a bit closer.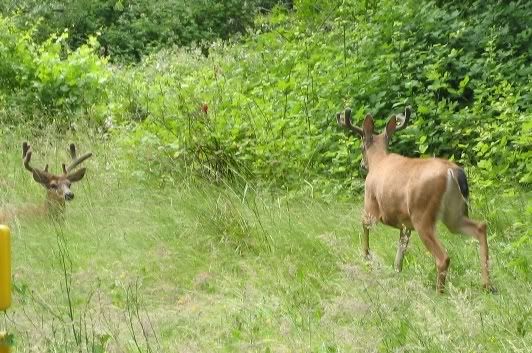 And now they've had enough and retreated down the meadow to where I couldn't see them too easily.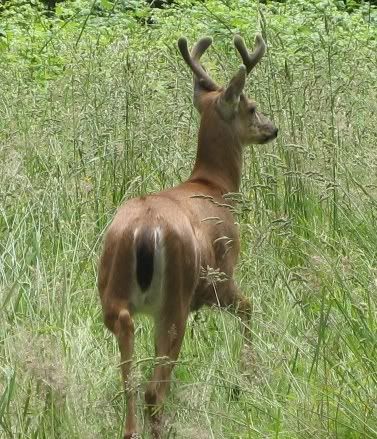 I had hoped to see more of them later but our neighbor's dogs decided to invade the backyard so I doubt they stayed to be tormented.