Sunday, December 23, 2007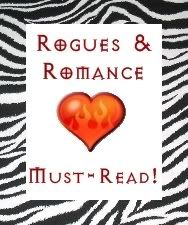 Mandy at Rogues and Romance says (in part):
Gift of the Holly King is a phenomenal fantasy that gave ME a new fantasy! Maura Anderson not only captivated me by her wonderfully non-complicated but intense plot, but with her ability to make her characters feel real enough to touch. The reader can easily identify and sympathize with Kayleigh, and it's not hard at all to lust after the Holly King! The connection between the two is absolutely electric, and when they come together, look out for sparks!
Babes in Toyland II really blew me away with it's fun, smart, sexy, and imaginative stories. Every single one of those stories were ones I enjoyed reading immensely, and the folks at Aspen Mountain should get a big round of applause for choosing the perfect blend of fantastic stories for this anthology. Not only did I find Babes in Toyland II a definite keeper, but I found a ton of new authors that I loved. This is one I will certainly be reading again- at Christmas and all throughout the year.
Check out what Mandy has to say at
Rogues and Romance's Blog.
Labels: Gift of the Holly King, Reviews