Thursday, December 27, 2007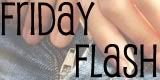 Season's Greetings
(c) 2007 by Maura Anderson, all rights reserved.
Steve stared at the pictures covering his mother's refrigerator. This time of year brought out all her love of friends and family and every new picture she received was proudly added to the display. Christmas was his mother's favorite holiday and his father always tried to make sure it was perfect for her.
He smiled and gave an ironic little snort. The holidays always seemed so bittersweet now. He loved his family and spending time with them, but he missed Alan. Though they'd been partners and lovers for almost five years, neither one of them had really come out to their families. Thus they ended up spending the holidays apart and fending off the hints and occasional attempts at blind dates set up by well-meaning relatives.
He was sick and tired of the charade. This year he swore he was going to tell his parents, come hell or high water. The night after Christmas, after his nieces and nephews had gone to bed. That way no one's Christmas would be ruined.
Trying not to imagine the possible reactions, Steve pulled open the refrigerator door and snuck a few pieces of his mother's almond roca from the tin inside.
"Ummmmm." He groaned in pleasure as he nibbled off little bits until it was gone and he licked the chocolate from his fingertips. Oh hell, that was a mistake. Alan loved to nibble on his fingers and he could picture just how much his sweet-toothed love would have enjoyed the chocolate coated digits.
The house was deserted but he'd seen the note from his father that they were out picking someone up at the airport and then nabbing his sister's family from the local snowboarding slopes but would be back soon.
Finally he heard the slamming of car doors and excited voices. The front door burst open and his sister's kids spewed into the entry, shedding snow gear and yelling competitive trash talk at each other in between laughing at their own mistakes. Must have been a good day on the hill.
"Uncle Steve!" His niece caught sight of him first and raced over to throw herself into his lap. The others followed suit until he was covered in four cold, wet kids, all trying to hug and kiss him at once.
"Kids! Get back here and get your wet clothes off!" Tammy's voice was warm and full of humor.
The kids obediently struggled off him, one of them narrowly missing kneeing him in the balls. Once free, he headed toward the entry, only to be intercepted by his mother. Steve pulled his mother close in a huge hug, his heart in his throat. This year would change everything. Would he ever have a "normal" family gathering again?
"I'm glad you made it. It was starting to snow pretty hard." His mother's voice was muffled as her face was still squished against him. A firm shove from her, and he finally let her go.
"You have to come see my favorite photo Christmas card, Stevie. I just got it and it was so special I waited to put it up until I could share it with you."
"Umm, okay." He obediently followed her tiny figure back into the kitchen. From the top of the fridge she pulled down an envelope and opened it to pull out one of those long photo cards. But this one looked suspiciously familiar. When she flipped it over, his jaw dropped.
It was the card he and Alan had sent to their friends. The one with them in a very clearly non-platonic embrace in front of their own tree.
Holy shit. Who sent that to her?
Ignoring his silence, his mother carefully made a prominent place for it on the appliance door and turned back to him. "I love you, Steve. Without reservation. I'm so glad you found someone you love to spend your life with. But I wish you would have told me yourself instead of forcing me to give poor Alan the third degree and put him on the spot by telling him I'd guessed you were gay years ago. Just understand you don't have to pretend with us anymore, ever."
His eyes stung with tears. Tears of relief, gratitude and love. He still couldn't force a single word out.
Then warm arms wrapped around his waist from behind and Alan's beautiful bass voice whispered in his ear. "Season's Greetings, my love."